Share your story
Posted: 04/05/2020
Agita`s story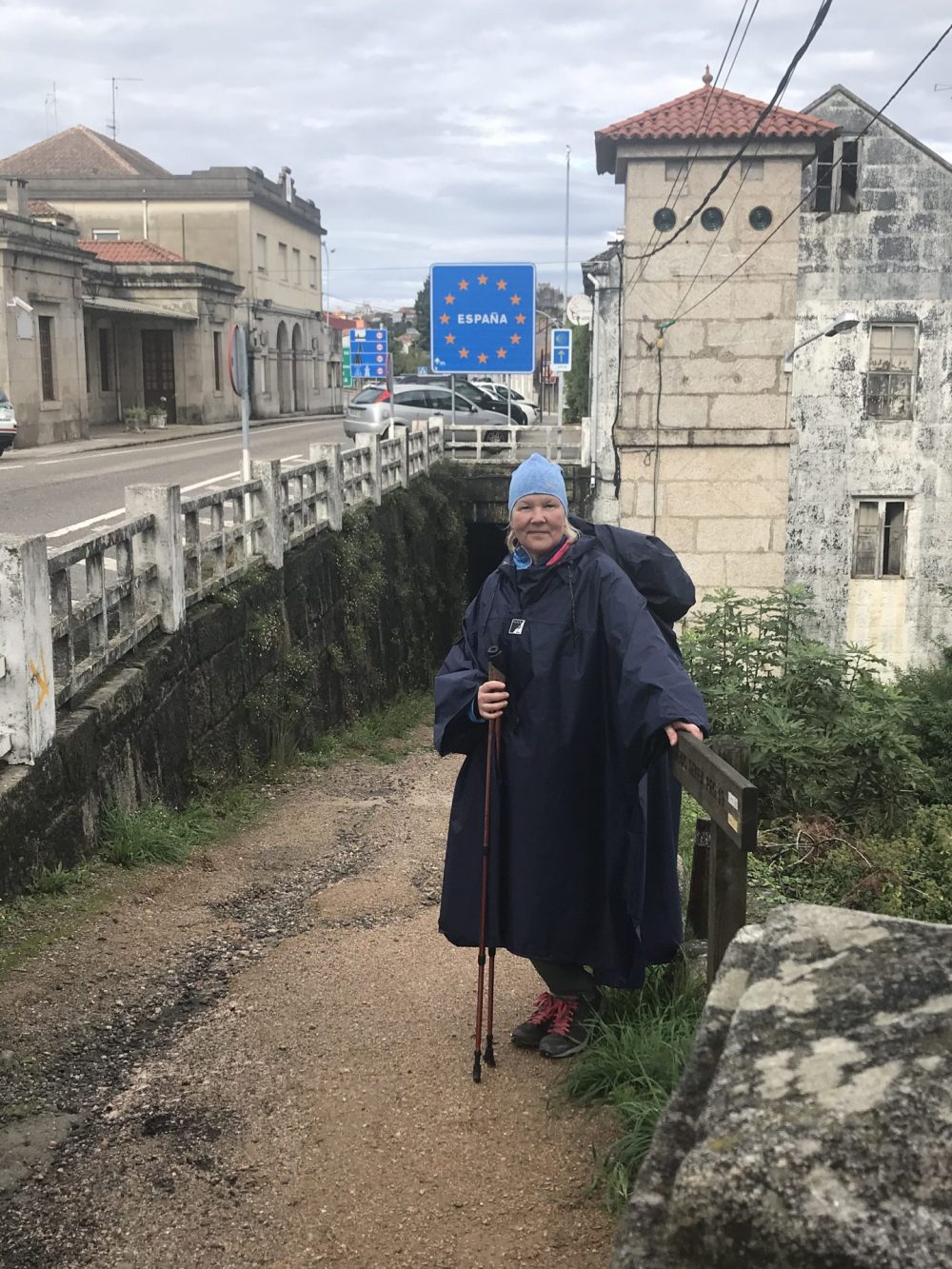 The first Way I hiked was in 2017. SJPDP – Santiago…
What this Way taught me?
First of all, to dare. When I learned about this way four years ago, it seemed intriguing, but not for me. Challenging, unpredictable and lonely…NO! Later followed some information from various sources like magazines, Facebook and I started thinking, hmm, maybe? Two years later I met first people, who had been there and completed the road and I made a decision that I will go, but I didn't want to go alone. I approached some people and some approached me, but after all, I ended up buying the tickets alone.
Second, to trust. Since I dared, it also had to trust. It is a very good, warm inner feeling, which doesn't come from mind, but from heart. In the long preparation process, I experienced some challenges, especially with my health, but in my heart I knew that it will work out well, because I didn't choose this way myself, but I was put on this way, given the direction and I walked.
Third, faith. Although I am a Christian, I happened to be soaked into daily tasks and duties so much that I sometimes forgot to have faith. Real faith. Most part of my life I lived by relaying on thinking model that if I want it, I can do it and I will succeed in it, but living by that mindset I also experienced painful falls and consequences, which made my faith weaker. But faith in who? Therefore, this road was necessary for me to strengthen my faith. I never doubted that I had chosen the wrong way, because I was put on this way. I wasn't driven by exploring some tourist attractions, but on every step experience the touch of history. For centuries this way was walked by many Christians. How strong was their faith that they walked this road without professional hiking boots, sporting brand clothes and knowing that there will not be any cafes nor comfortable accommodations on the way? I wanted to strengthen my faith.
Fourth, prayer and thankfulness. It was the most important part of my journey. Yes, my journey has finished well and I'm confident that it was thanks to my and other people prayers for me. I had situations when I had to deny some bad thoughts and fear from the unknown by prayer. It is not possible to replace bad thoughts by good thoughts; it simply doesn't work. But prayer is always heard and answered. Answers to my prayers came quickly on the road and I also met the right people on the road, which came and went away, but I received answers through them. I was thankful for that and also went into every church on the road to humbly say thanks.
I never felt alone on this way. Yes, physically, I was alone but not in my soul. In the Bible it is written that Jesus taught "I am the Way." I can testify that my Way was and is together with God.
I encourage you to start your Way. Of course, you can also start your way simply because you want to refresh your mind, gather thoughts, see some tourist attractions and also taste the delicious Spanish cuisine.
Everyone has their own way. Buen Camino!